The Kunstpalast-App
We are now offering you an immersive extension of the art experience: an app developed together with ERGO will enable visitors to experience artworks with augmented reality free of charge. These playful and informative applications were developed together with Snoopstar and ZaubAR.

This is the first time that a German art museum has combined augmented reality with audio guides in its app, making extensive use of visitors' smartphones.

The app is now available in the App Store (iOS) and on Google Play.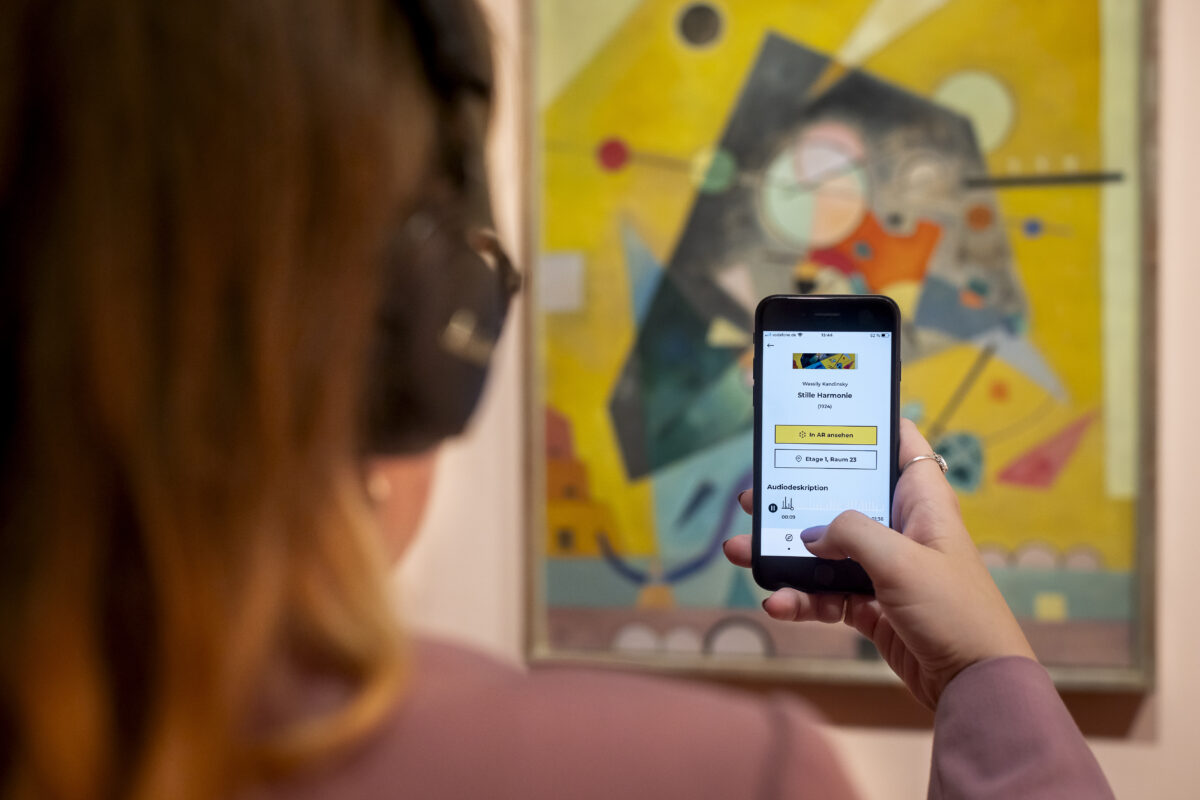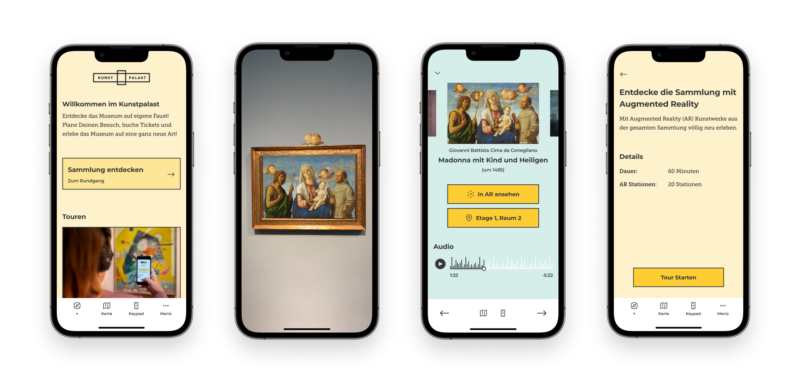 FEATURES

Experience art in multimedia with 20 augmented reality features
Various tours for adults and children
Audio and video content on more than 100 works
Navigation with practical general map
Texts in simple language
Useful information about your visit
Languages: German, English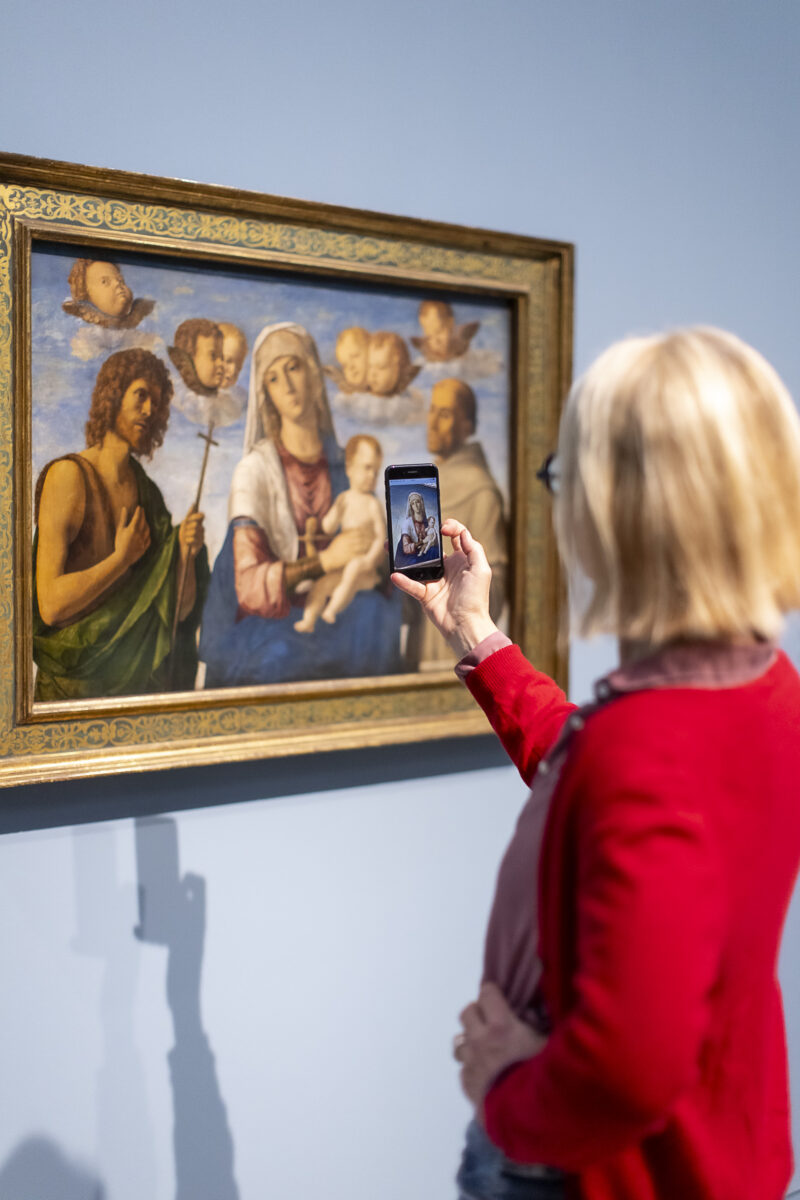 With the augmented reality features in the the new Kunstpalast app, visitors can see the real work of art on their phone first, but can also view additional digital animations and visual elements. For example, for the six-metre-high monumental gate in the first collection room, augmented reality is used to present the latest findings on its origins: visitors can use the app to learn about the history of how this object was created, which is invisible to the naked eye.

In addition to these augmented reality features, 60 audio recordings, 25 videos and 100 high-resolution images of individual artworks can be accessed via the app. This makes the app a comprehensive, interactive guide for all visitors. In the medium term, the app will also replace the existing audio guides that can be loaned for temporary exhibitions.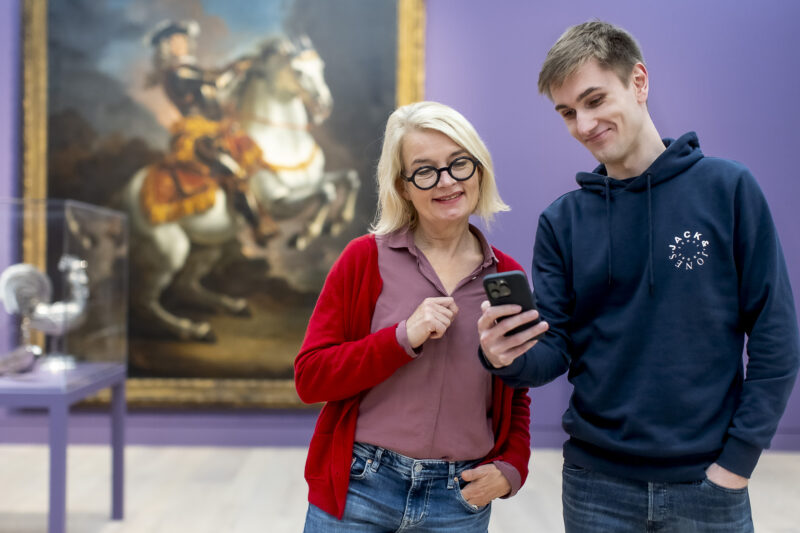 Digital partner ERGO

The Kunstpalast app was developed by the Kunstpalast team in close collaboration with the digital experts at ERGO, the museum's digital partner. The insurance company, which is one of the leading digital companies in the insurance industry, has been supporting the state capital Düsseldorf with a wide range of digital initiatives on a project basis since 2019 and has already implemented an educational gaming website for children – the Rhinopalast – for the Kunstpalast. The ERGO experts have always made their extensive knowledge available pro bono.