Friends of the Kunstpalast
Join the Club!
Since 1965, we have been supporting the Museum Kunstpalast Foundation, which meanwhile includes the Kunstpalast, the NRW-Forum, the Hentrich Glass Museum and the Robert Schumann Hall. As a non-profit association with over 2000 members, we support the institutions both financially and ideally as a companion and creative initiator.

From the very beginning, we have seen our central task in enhancing the collection of the Kunstpalast through the acquisition of significant works of art. The collection of the Friends of the Kunstpalast includes over 200 works – from Ernst Ludwig Kirchner and Christiane Baumgartner to Andy Warhol, Joseph Beuys, Paloma Varga Weisz and Henrike Naumann.

In addition to the common patronage of art and culture, we cultivate the spirit of communication between people by inviting them to events that offer the opportunity for encounters and dialogue.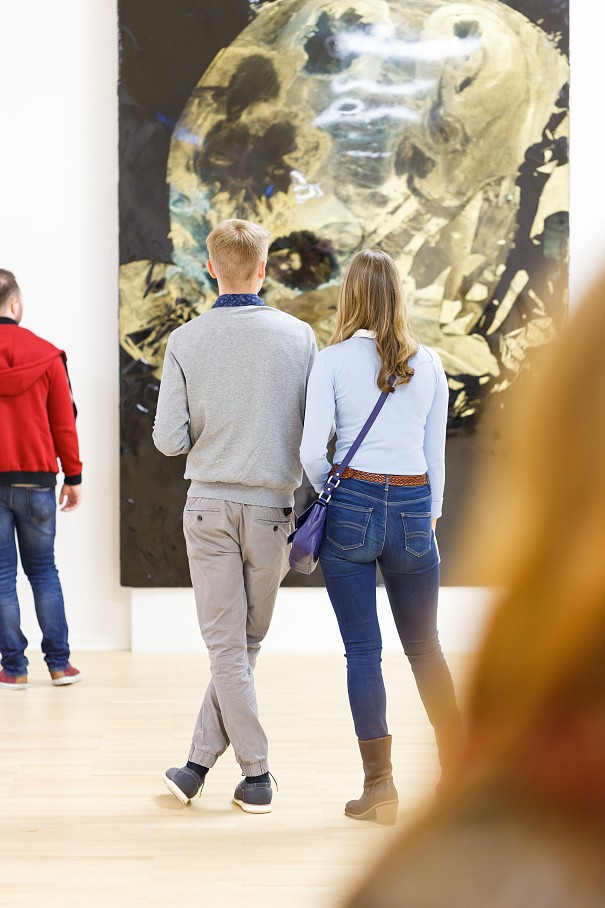 We offer …



free admission to the Kunstpalast and the NRW-Forum all year round
invitations to previews of all exhibitions
children's previews of all exhibitions
shared enjoyment of art, photography, design, digital culture and fashion, in the cour d'honneur and beyond
meetings and exchanges with the members of the Circle of Friends, the team of the Kunstpalast, NRW-Forum, Glasmuseum Hentrich and Robert-Schuhmann-Saal, artists, cultural workers and collectors
guided tours, studio visits, lectures and trips
events for children and young people
intergenerational events
10 % discount in the museum shop
10 % discount on selected events in the Robert Schumann Hall
free admission for children to the children's concerts in the Robert Schumann Hall
a wide variety of memberships, from the Young Circle to the Patrons Circle, for individuals, couples, families and companies
gift memberships
the opportunity to do something good

We enable …


art purchases
cultural vouchers for socially engaged associations and groups
concerts for children in the Robert Schumann Hall (since 2022)
free admission for children (2020)
publications
scientific traineeships (since 2022)
the format "Art with Baby" for young parents
painting courses for children who have fled from Ukraine
We are thankful for …
long-time members
new friends
for membership fees
for donations
for commitment