Corporate Events
The Kunstpalast is the ideal venue for staging prestigious events with a unique classical flair in a contemporary setting.

The direct spatial, organisational and content-related link with the museum and its renowned exhibition programme gives your events an extraordinary setting.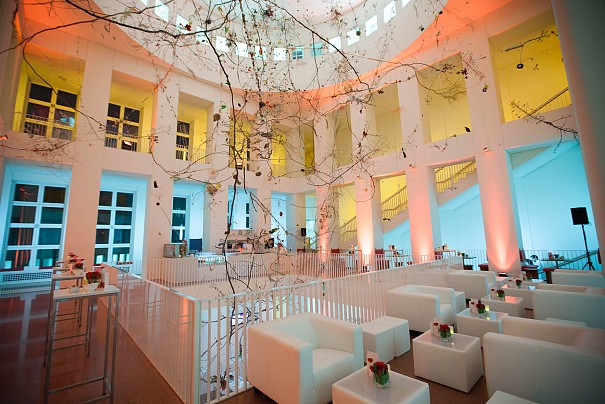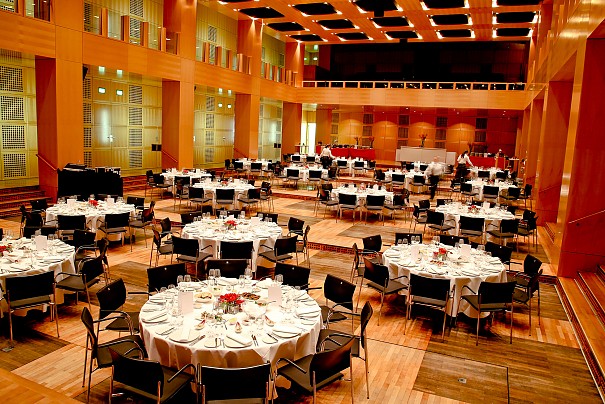 With its Robert-Schumann-Saal and adjacent foyer area, the museum complex offers the perfect location for high-calibre corporate events, receptions, gala evenings, and presentations.

With a total area of 600 m2, the Robert-Schumann-Saal has space for up to 796 people, while the foyer and Kristallbar are available for smaller-scale receptions and dinners. The direct association with the museum building, the way it is organised and what it represents, along with the museum's renowned exhibition programme, provides an extraordinary setting for the functions that take place here.
Contact Corporate Events & Catering
Lea Morina
lemonpie Eventcatering GmbH 
c/o Kunstpalast
Ehrenhof 4–5
40479 Düsseldorf

T  +49 211 164 59 87 10
morina@lemonpie.de