Date
7 September 2022 – 22 January 2023
Admission: 9€ / concessions 7€

Children / young people under 18: free

Members of Friends of the Kunstpalast: free
Exhibition
The exhibition traces the art historical development of Christo and Jeanne-Claude since the mid-1950s to this day and introduces the artists' early work created in France in the context of works by a number of artist colleagues.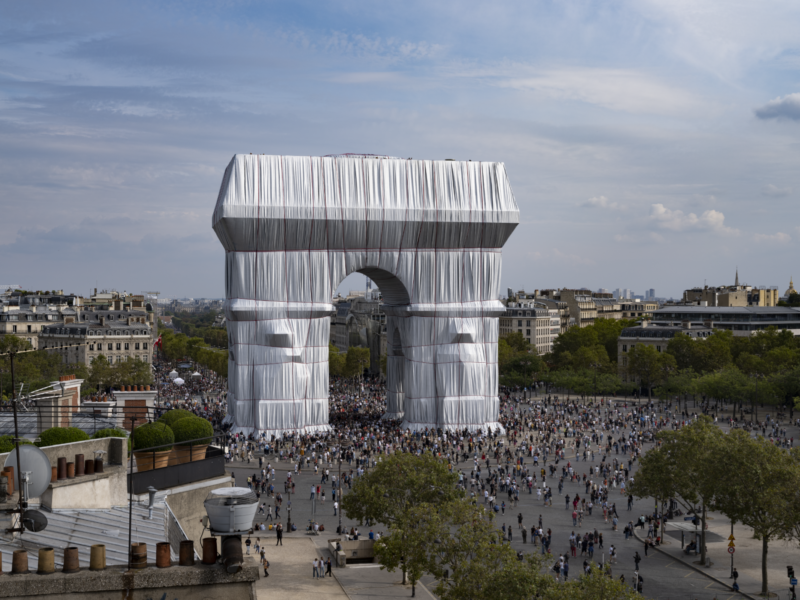 Alongside works by Christo the exhibition presents paintings and objects by Arman, Niki de Saint Phalle, Jean Dubuffet, Lucio Fontana, Yves Klein and others. This contextualisation within the diverse field of reference of the avant-garde in 1950s Paris illuminates the specific ways in which the work of Christo and Jeanne-Claude evolved and what characterises their artistic position.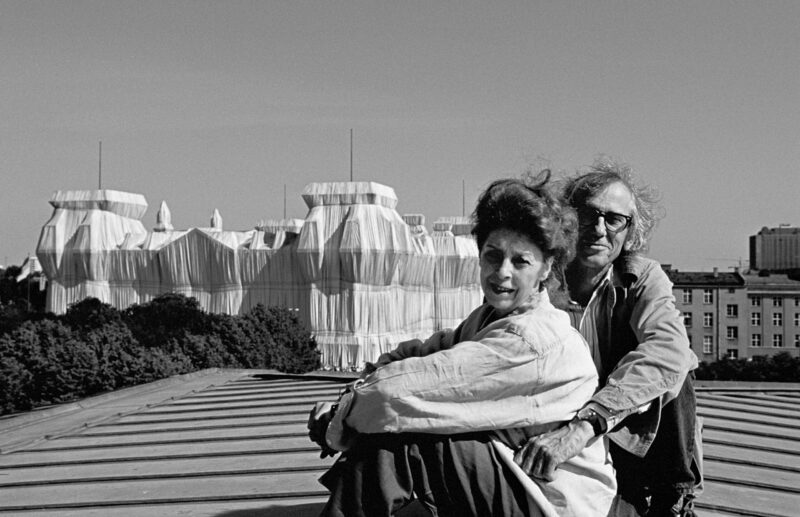 The project is the last exhibition approved by Christo shortly before his death in May 2020. The starting point of the project is the substantial collection held by Ingrid and Thomas Jochheim, which represents one of the most extensive private compilations of Christo and Jeanne-Claude's art world-wide. It includes a wealth of objects and large-scale drawings, graphic works and photographs. The exhibition introduces each and every project realised by Christo and Jeanne-Claude since Wrapped Coast dating from 1968/69. The show also presents studies and drafts of the Mastaba project for Abu Dhabi, which has not been realised yet and which with its dimensions exceeding those of the Great Pyramid of Giza would become a veritable monument of Christo and Jeanne-Claude's creativity.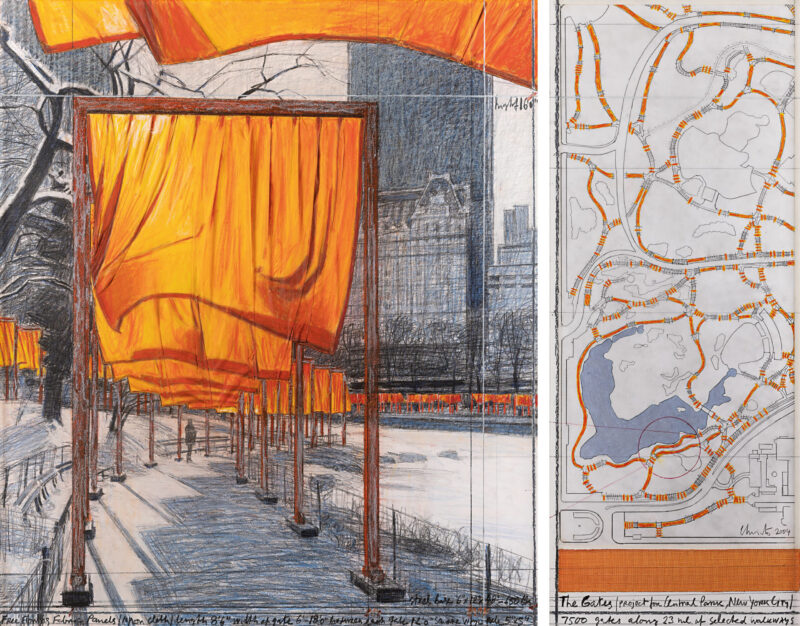 The Museum of Art and Cultural History Schloss Gottorf, Schleswig, will be presenting a modified version of the exhibition from 10 March to 3 September 2023.
Curator of the exhibition is Kay Heymer, Kunstpalast, Düsseldorf, alongside co-curator Sophie-Marie Sümmermann, Kunstpalast, Düsseldorf.

Sponsored by:
Katjes
Credit Suisse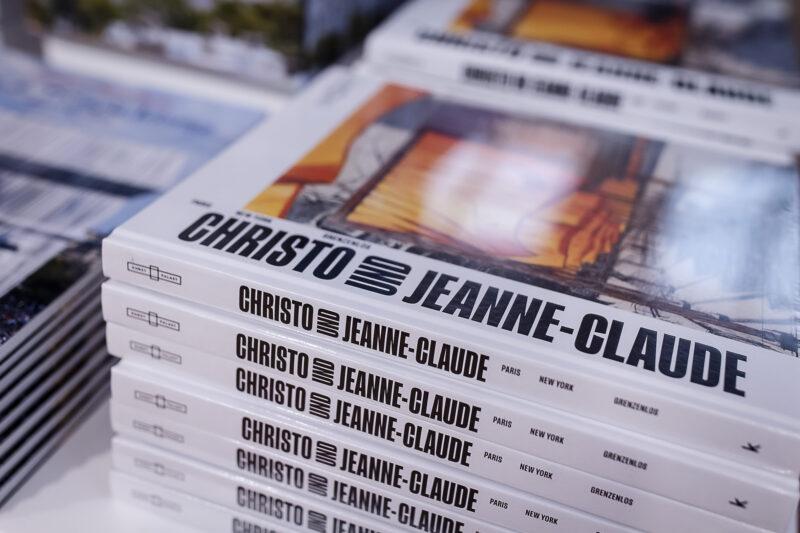 Catalogue

The exhibition is accompanied by an approximately 200-page German catalogue with numerous illustrations, a foreword by Felix Krämer, an essay by Kay Heymer, a chronology by Matthias Koddenberg and an interview by Dr. Sophie-Marie Sümmermann with the collectors couple Ingrid and Thomas Jochheim.
The catalogue's price is 38,00€ in our shop and 45,00€ in bookshops.
It is published by Verlag Kettler.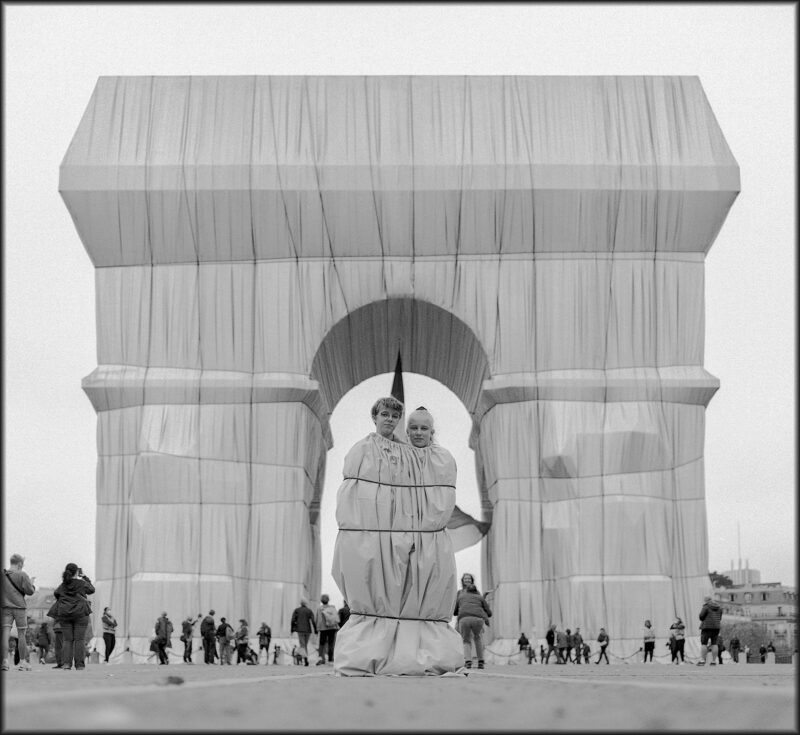 #christomoments
For decades, Christo and Jeanne-Claude created artwortks that required an enormous amount of planning, caused sensations and provided many visitors worldwide with unforgettable moments.

What are your personal memories of the artist couple?
Share your favourite Christo moments and photos with us on Facebook and Instagram! #christomoments
You can also email us your favourite photos and most fascinating stories to gewinnspiel@kunstpalast.de!

Competition:
Among all submissions, we will draw five Christo packages consisting of the exhibition catalogue, two free tickets to the Kunstpalast and a gift box full of delicious surprises from our sponsor Katjes. 
By sending in the photos, you allow the Kunstpalast to share them on social media (Facebook and Instagram). You can find further conditions of participation here.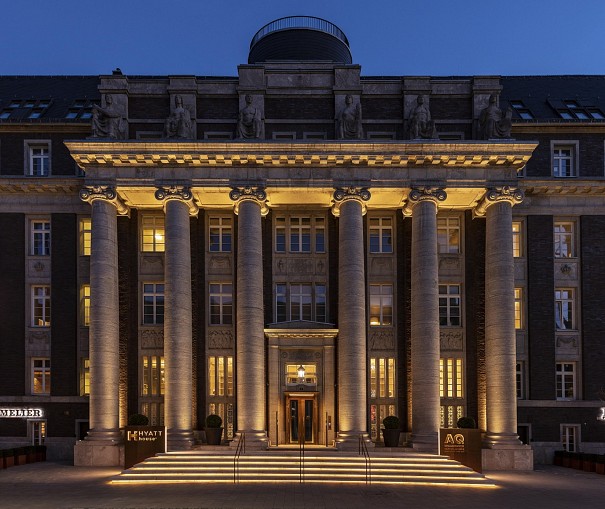 Hotel Cooperations
The Wellem
 in Düsseldorf offers 
"The Wellem Art Experience"
 Package.
The Wellem Düsseldorf
Mühlenstraße 34
40213 Düsseldorf
Phone: +49 (0)211 547650622
E-Mail: contact@thewellem.com
Internet: 
https://www.hyatt.com/de-DE/hotel/germany/the-wellem/dusxd
Further information on the cooperation and booking
 here.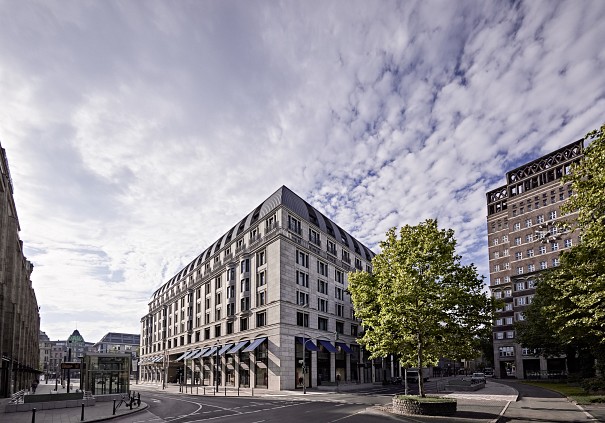 "ART IN THE CITY – WELCOME TO THE KUNSTPALAST.
A relaxing staycation for everyone with an artsy faible"

Breidenbacher Hof Düsseldorf
Königsallee 11
Entrance Theodor-Körner-Straße 1-7
40212 Düsseldorf
Phone: +49 (0)211 160 90 0
Fax: +49 (0)211 160 90 111
E-Mail: info@breidenbacherhof.com
Internet: www.breidenbacherhof.com