Date
22 September 2022 – 8 January 2023
Admission: 9€ / concessions 7€

Children / young people under 18: free

Members of Friends of the Kunstpalast: free
Exhibition
In autumn 2022 the Kunstpalast was showing a comprehensive exhibition on the oeuvre of Evelyn Richter. Richter, who died in Dresden in October 2021 at the age of 91, ranks among the most eminent photographers in Germany. In 2020 she was awarded the newly founded Bernd and Hilla Becher Prize of the City of Düsseldorf for lifetime achievement
In her working life spanning more than 50 years, Richter documented eastern Germany life both critically and empathically, invariably directing the focus on the human being.
The exhibition is the first in-depth introduction of Richter's oeuvre offered by a museum in western Germany. The show presents all major groups of works from the early stages of her career through to the turn of the millennium, including a number of extensive series on visitors of exhibitions in museums from Moscow to Berlin, on artists at work, especially musicians, on people in transit on national and regional trains, as well as a series on the theme of work, in which Richter particularly focused on women and apprentices.

The exhibition also includes a number of Richter's applied works, including her book project on the subject of early childhood development, for which she invited renowned fellow photographers, ranging from Helga Paris to Christian Borchert, to participate. Furthermore, the presentation offers insights into commissioned journalistic coverage which has never been shown publicly before.

The show is complemented by archive material relating, among other topics, to the reception of Richter's work in western Germany.
The project is a collaboration between the Kunstpalast, Düsseldorf, the Museum der bildenden Künste Leipzig and the Evelyn Richter Archiv der Ostdeutschen Sparkassenstiftung im Museum der bildenden Künste Leipzig.
The exhibition in Düsseldorf is curated by Linda Conze.

The Museum der bildenden Künste Leipzig, will be presenting the exhibition from 16 November 2023 to 17 March 2024.

Curators of the Leipzig exhibition are Dr. Jeannette Stoschek and Philipp Freytag.
The show will be accompanied by a joint catalogue.

Sponsored by:
Alfried Krupp von Bohlen und Halbach-Stiftung
Sparkassen-Kulturstiftung Rheinland
Sparkasse Düsseldorf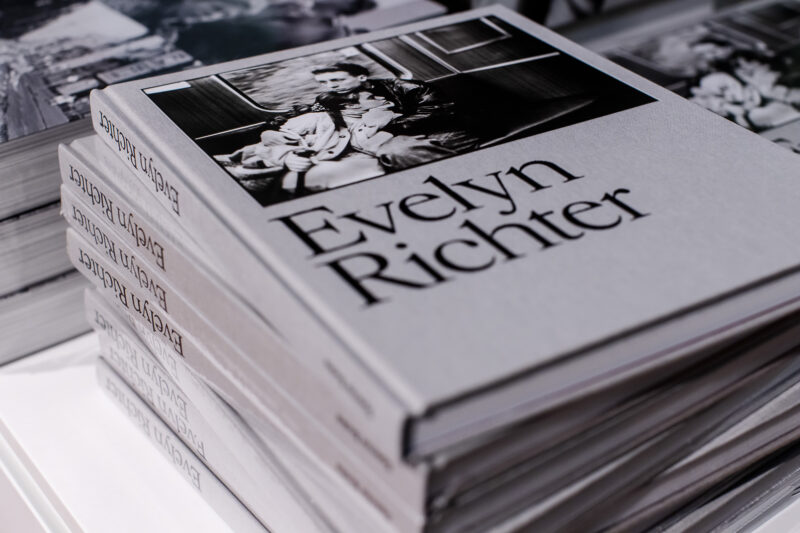 Catalogue
The exhibition is accompanied by an approximately 200-page catalogue with a foreword by Felix Krämer and Stefan Weppelmann, texts by Linda Conze, Florian Ebner, Sandra Starke, Jeannette Stoschek and Jan Wenzel.

The catalogue's price is 29,90€ in our shop and 42,00€ in bookshops. 

It is published by Spector Books in a German and an English edition.