Kinder Kunst Studio
Ferienkurs
für Kinder von 6 bis 11 Jahren
Book now
Use our contact form at the bottom of the page to register. Über Veranstaltungen informieren Sie sich gern auf unserer Programmseite.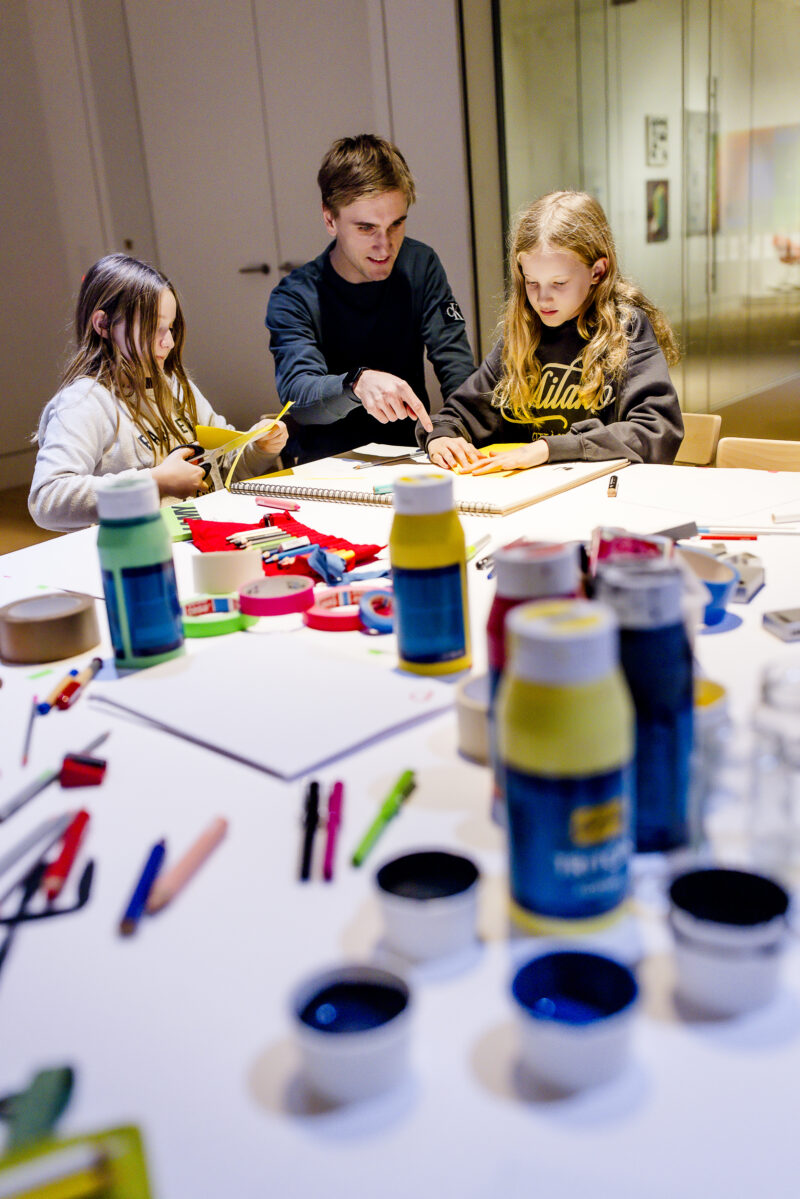 In unserem Kinder Kunst Studio entdecken wir den neuen Kunstpalast. Wir begegnen japanischen Kobolden, spannenden Abenteuergeschichten und auch leuchtend bunten Held*innen. Dann lassen wir unseren Ideen freien Lauf und experimentieren mit verschiedenen Techniken: Malen, Zeichnen, Bildhauerei und Drucken.

Wer möchte kann alte Bücher oder Comics zum Zerschneiden mitbringen.

2.-5.1.2024, jeweils 11-15 Uhr
6-11 Jahren
Anmeldung Ferienkurs 2.-5.1.2024
Error: Contact form not found.