Time-based Media
The Department of Time-Based Media at the Kunstpalast preserves video art and computer-based forms such as augmented and virtual reality.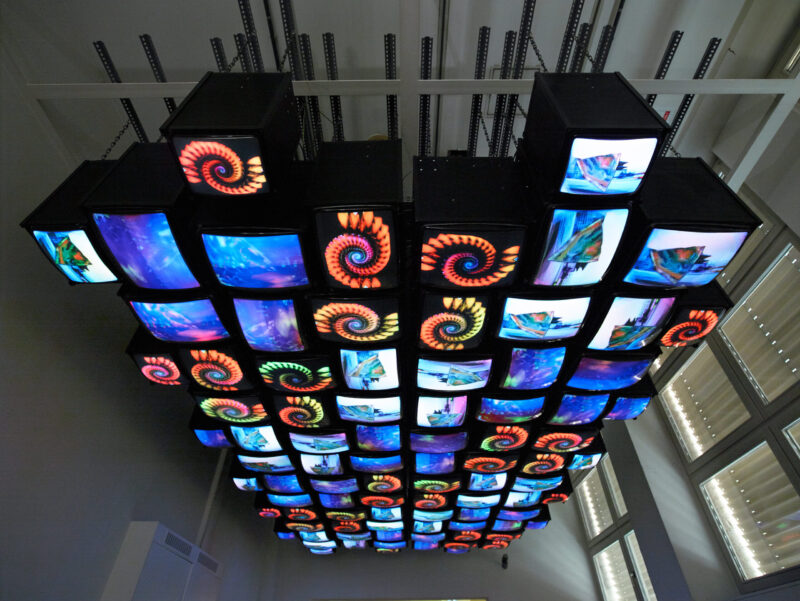 The museum's holdings of media art primarily comprise video art from the 1970s to the 1990s, including key works by the South Korean born artist Nam June Paik, who led the video art class at the Academy of Art Düsseldorf from 1979 to 1996. Paik left his marks on the collection quite impressively with installations such as "Fish Flies on Sky", which is regarded as one of his principal works and was designed especially for the Kunstpalast, as well as a number of video performances created with his friend and colleague Joseph Beuys. Further important artists of time-based media include Mischa Kuball, Angela Melitopulos, Agnes Meyer-Brandis, Marcel Odenbach, Otto Piene, Ulrike Rosenbach and Katharina Sieverding.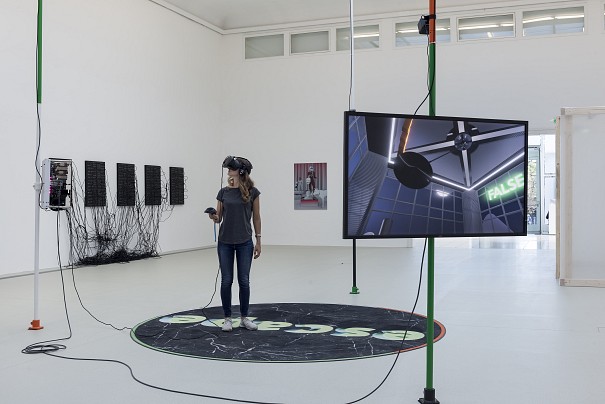 The stock is currently being developed further, especially in the field of digital art, with a focus on formats such as software art, augmented reality, virtual reality, GIFs and NFTs. This effort undertaken jointly with the Restaurierungszentrum Düsseldorf (art conservation centre) brings into focus subjects such as the conversation of media art and long-term archiving of digital art, also with a view to the respective forms of presentation. What happens, for instance, with media art when the corresponding hardware and software no longer exists?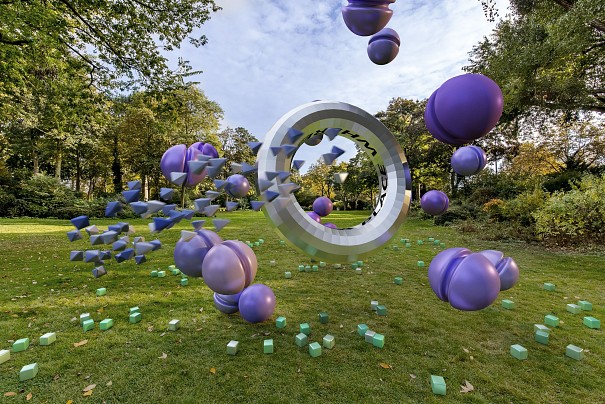 Among the latest acquisitions are two works by the artist duo Banz & Bowinkel: the augmented reality sculpture "Generative Komposition 01" (2021), which was shown at the AR Biennale 2021/22 hosted by NRW-Forum, as well as the VR installation "Palo Alto" (2017), which was presented for the first time as part of the VR exhibition "Unreal" at NRW-Forum in 2017.

On the occasion of the new presentation of the Kunstpalast collection in 2023, the collection of time-based media will receive a new staging in a room dedicated to video and media art.