Assisted Dual guided Tours for the dead and hard of hearing
Assisted dual guided tours are 60-minute public tours of the collection and all special exhibitions for the hearing AS WELL AS the deaf or hard of hearing, with individual places booked.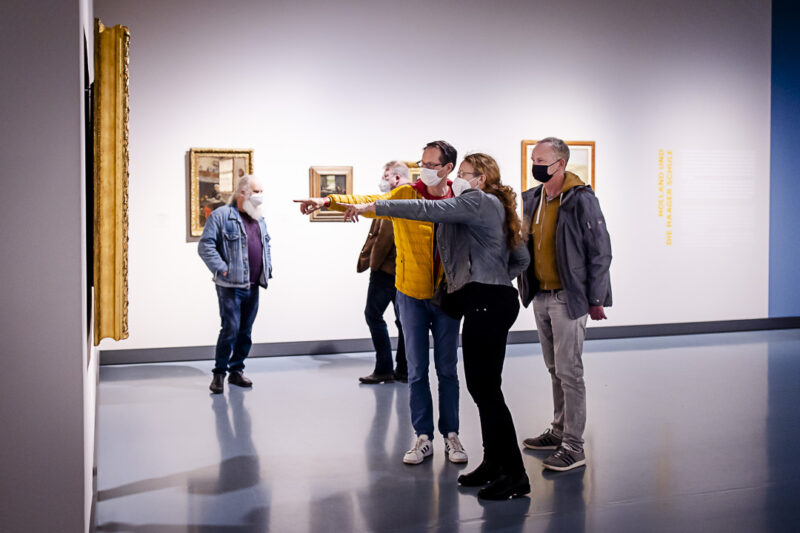 The tours are guided by our experienced art educators. Arranged for specific dates, these guided tours are accompanied by a sign language interpreter. Participation costs 5 € per person in addition tot he respective entrance fee. The maximum group size is 20 persons in total.