Rhino Tour
With Tonies through the Kunstpalast

A listening experience for children between the ages of 3 and 8

There is so much for children to discover in the new Kunstpalast: an audio tour that can be played on a Toniebox introduces young visitors to 26 selected works of art in the collection through exciting and entertaining stories. The child-friendly tour of the collection guides them from one object to the next using a map designed as a treasure hunt.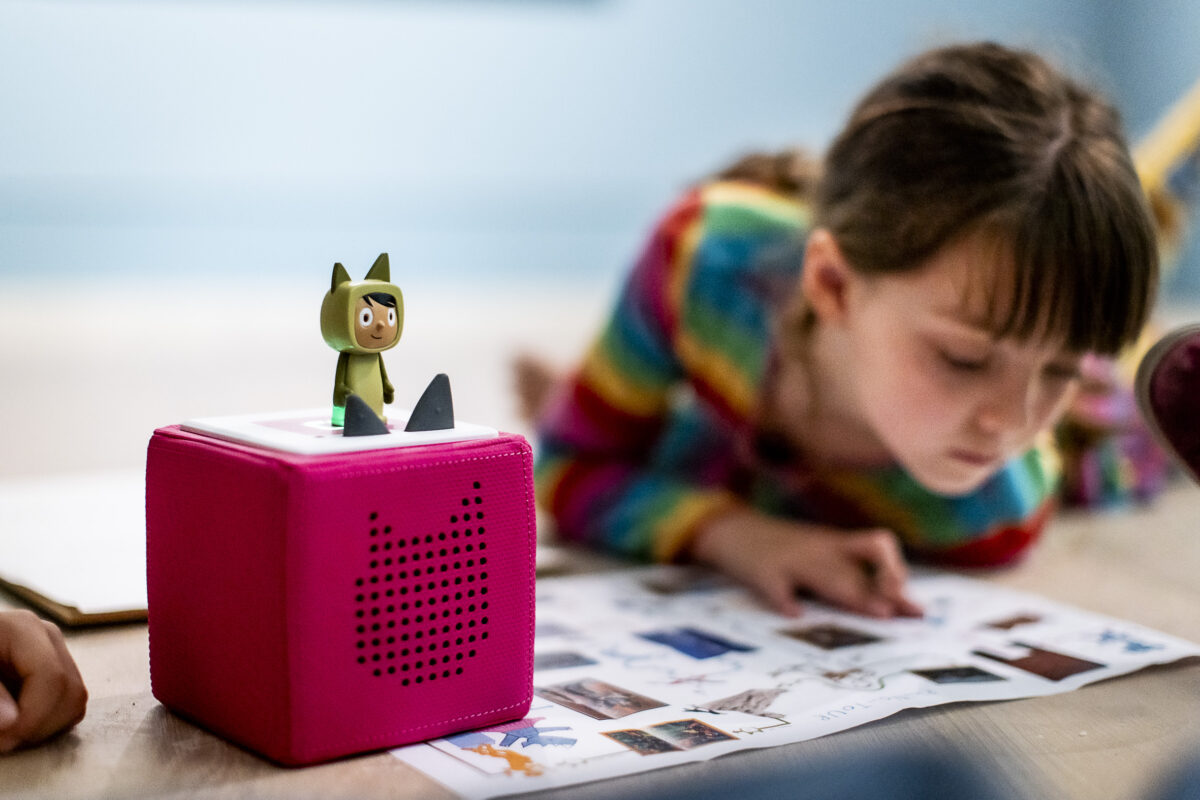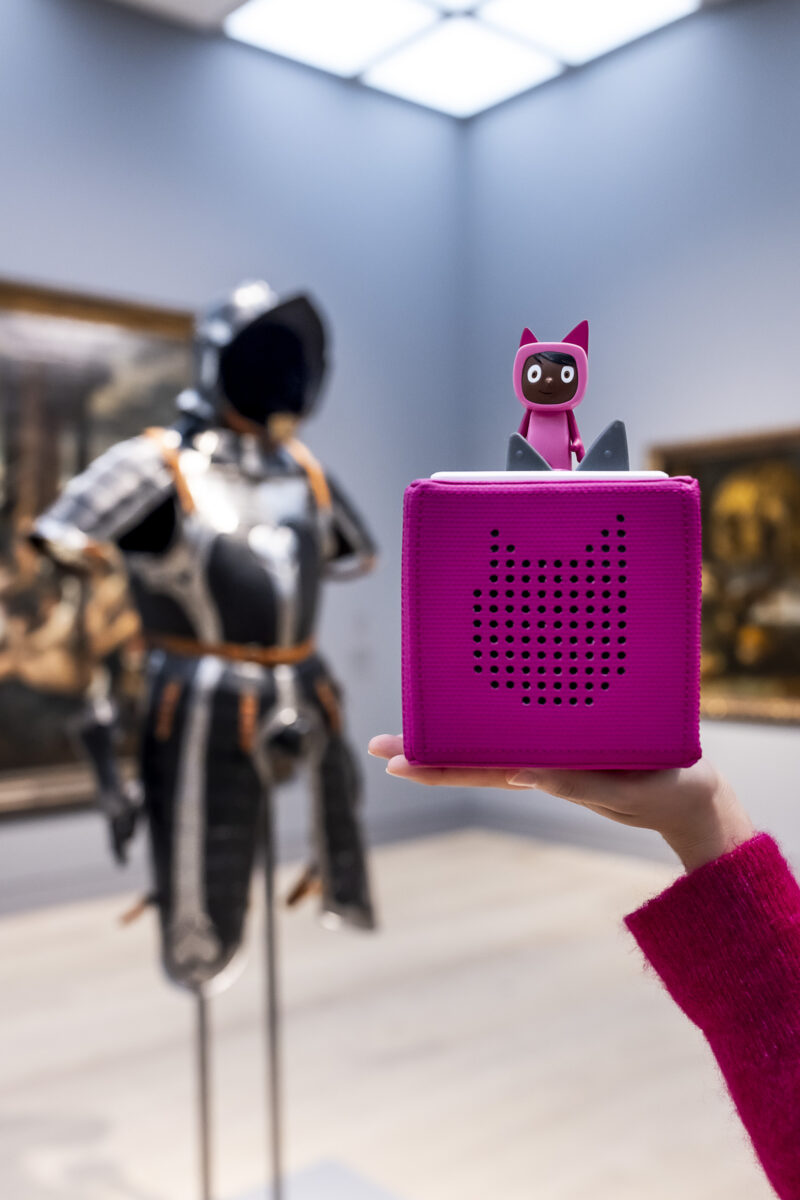 The TonieBox

A total of 30 Toniebox bags, each containing five figures, are available to borrow free of charge from the Kunstpalast foyer. The audio tour is designed for children aged three to eight. Each bag includes a Toniebox, the Tonie figures and a map. Plug-in headphones are also provided. The Tonie symbols are also shown next to the relevant artworks for guidance. Listen up and off you go!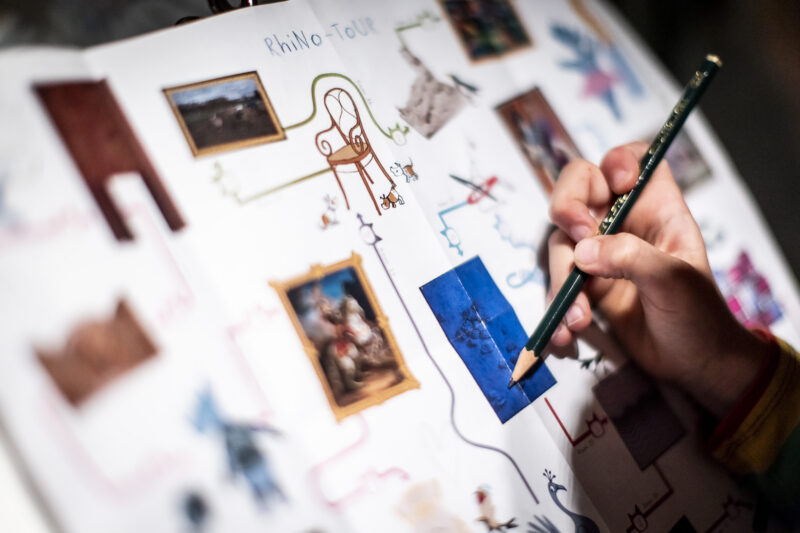 Tonie Tour

From the monumental gate at the beginning of the collection, it leads to Franz Xaver Messerschmidt's Gähner (Yawner), Max Beckmann's Doppelbildnis Karneval (Carnival Double Portrait) and Nam June Paik's Fish Flies on Sky. As the children listen attentively to the stories, they immerse themselves in each work and learn about art in a fun way.

Individual stations can also be skipped depending on interest and patience.
You will find the complete Tonie map in the foyer to take along.