Kristallbar
Prior to, during or after your visit to the museum, you have the option to take some refreshments at our café, the KristallBar.

The KristallBar is located in the heart of the exhibition wing of Museum Kunstpalast right by a spectacular installation by the Swiss artists Gerda Steiner and Jörg Lenzlinger, embodying the autonomic nervous system of the human organism.

Here, in a relaxed atmosphere, you may enjoy a selection of hot and cold drinks as well as snacks offered by our caterer lemonpie.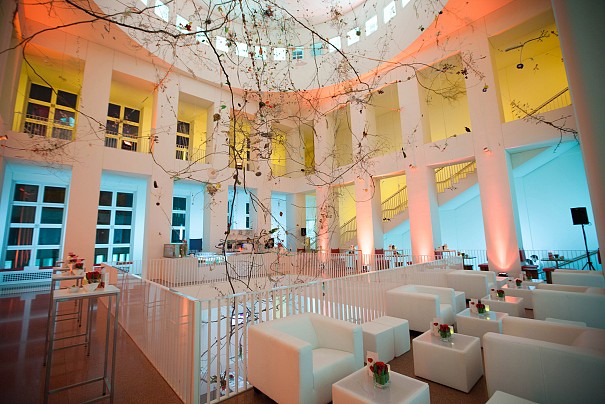 Opening hours:

Tuesday until Sunday 11 am – 5.30 pm
Thursday 11 am – 8 pm
We are looking forward to your visit!