The Creamcheese Room
Back to the 1960s


The legendary Düsseldorf underground club Creamcheese, which was THE hotspot for the music and art scene from the late 1960s to the 1970s, has been reconstruced and brought back to life here.

Part of the collection tour during regular opening hours, on Fridays and Saturdays the Creamcheese room also invites visitors to stay late into the evening with drinks and music from the 1960s and 1970s.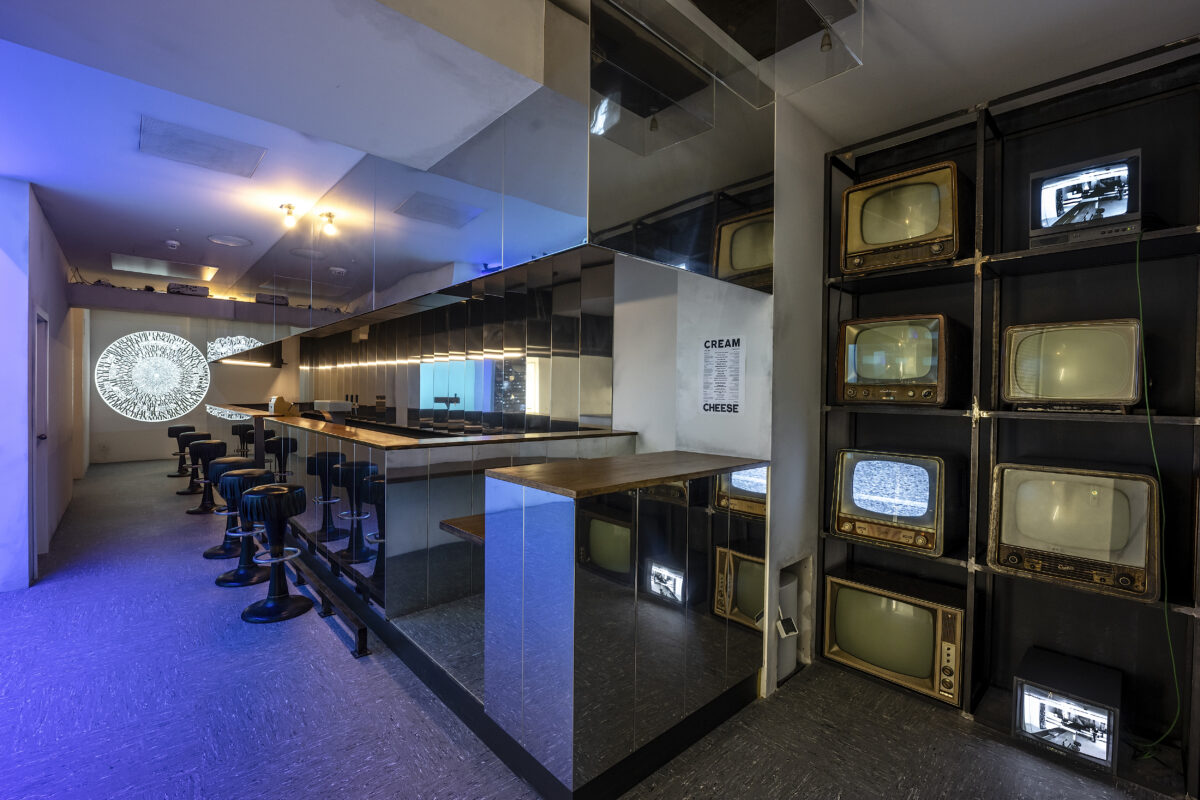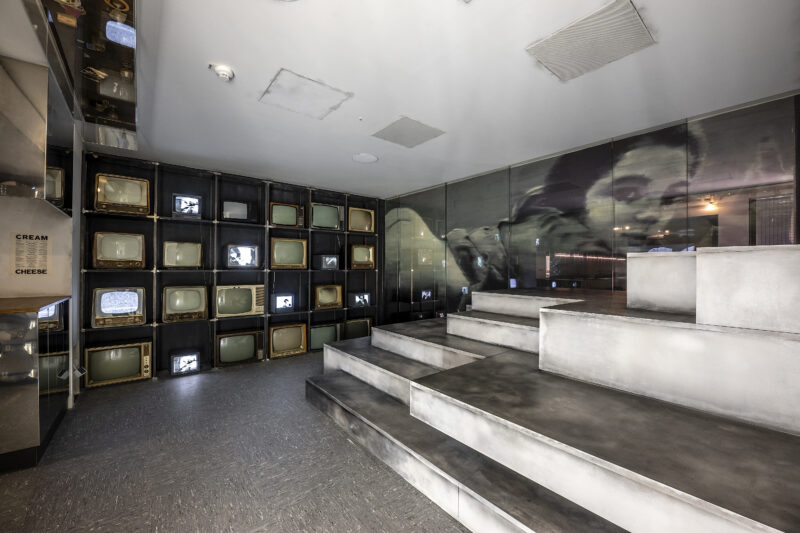 After its closure in 1978, the Kunstpalast acquired the artistic interior of Creamcheese.

The bar area of this legendary pub in the Kunstpalast is now being presented with works by Günther Uecker, Gerhard Richter, Daniel Spoerri and other artists exhibited there at the time.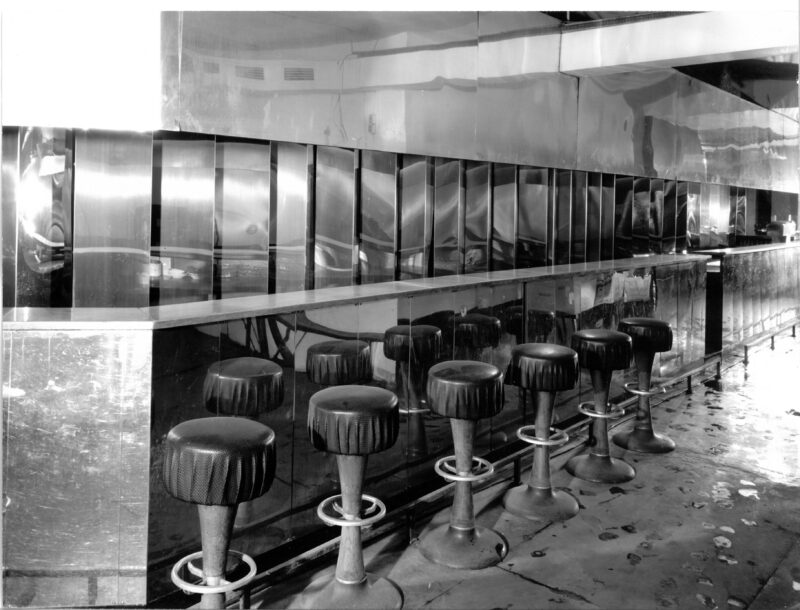 The History of Creamcheese

The idea for the bar came to the artist Günther Uecker after a stay in New York, where he had visited Andy Warhol and his club The Dom. Uecker wanted to create a similar place in Düsseldorf where people could dance, drink and present experimental art from all disciplines: Music, actions, films, theatre, literature, fashion, dance – everything was allowed, welcome and to some extent participatory, in keeping with the general revolt against bourgeois ideals in the 1960s.

Gerhard Richter painted the mural; Heinz Mack designed the bar; Ferdinand Kriwet developed projections; Adolf Luther, Lutz Mommartz, Daniel Spoerri and Uecker contributed further works or used the space for their performances, such as Joseph Beuys. The Creamcheese became the centre of unusual entertainment and experimental, free art.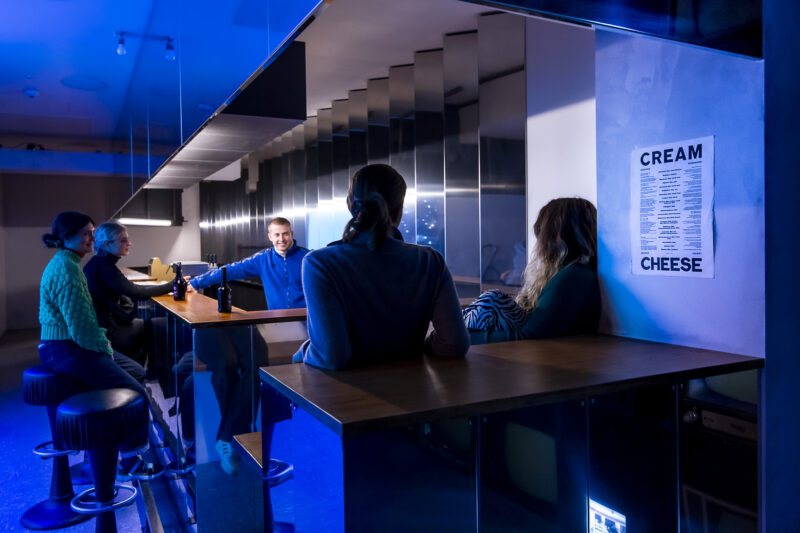 Bar in the creamcheese room
Surrounded by art, the original atmosphere of this trendy meeting place can be savoured over drinks and snacks.
The bar opens on Fridays and Saturdays after the museum's opening hours. The tenants Joakim Olsen and Saban Emini also run the Café Restaurant Anna Maria in the new Kunstpalast.
Opening Hours
: Friday and Saturday, 7 P.M. – 1 A.M.
The bar has space for 50 guests and can also be hired.
To the restaurateurs' website