Date
9 December 2021 – 15 May 2022
Admission: 9€ / concessions 7€

Children / young people under 18: free

Members of Friends of the Kunstpalast: free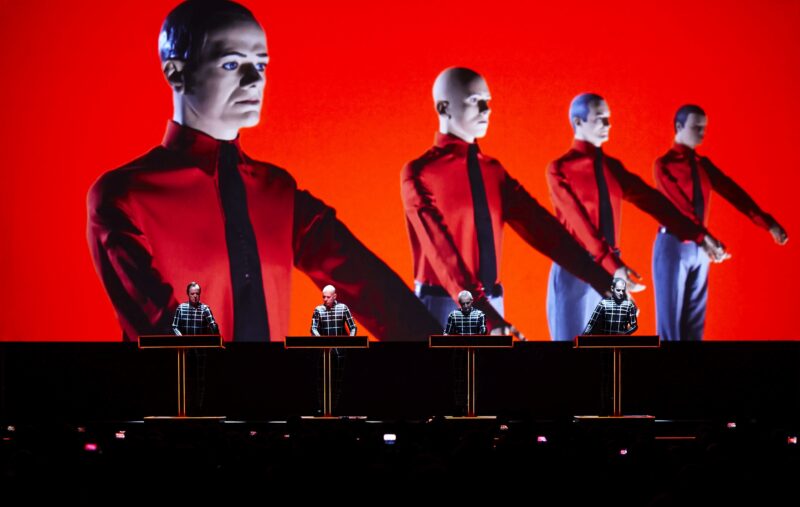 Exhibition

The Kunstpalast is presenting its first major exhibition on the subject of music. It is for the first time that a museum in Germany portrays the centennial history of electronic music and its interconnections with art this comprehensively.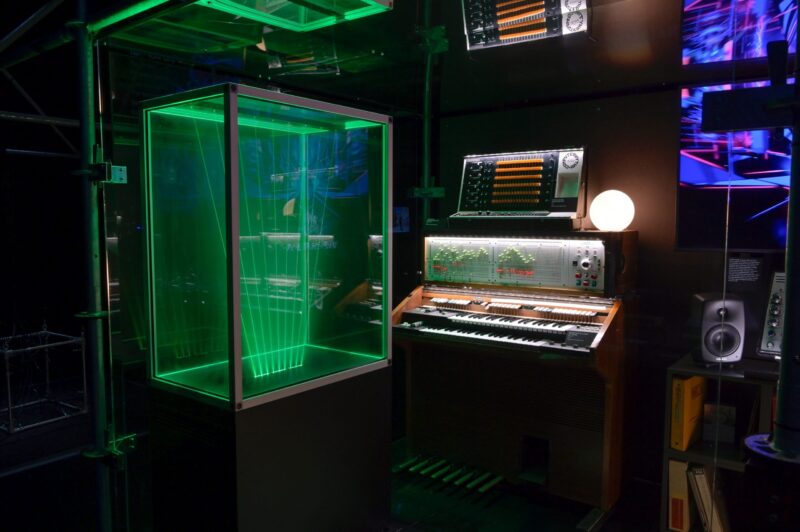 In over 500 exhibits, some of which interactive, the music genres subsumed as "electronic" music will be illuminated from a variety of perspectives. The exhibition encompasses musical instruments, self-made sound generators, photographs, audio clips, videos and graphic design. Its spectrum ranges from the first pioneering electronic musical instruments dating from the early 20th century to the use of artificial intelligence in contemporary electronic sound production.

New musical genres emerging in the 1980s, such as Detroit techno, Chicago house and hip hop, as well as the rave culture of the 1990s will be presented both acoustically and visually through art photography. A particular highlight of the show is the spectacular staging of the oeuvre of the multimedia project Kraftwerk founded by Ralf Hütter and Florian Schneider in Düsseldorf in 1970. "Electro. From Kraftwerk to Techno" invites visitors to embark on a journey of discovery of the exciting and highly ramified history of electronic music.

The musicians, designers and artists presented in the exhibition include
1024 Architecture, Daft Punk, Agnes Dahan, Laurent Garnier, Andreas Gursky, Haqq, Jean-Michel Jarre, Jacob Khrist, Kraftwerk, Christian Marclay, Mouse on Mars, Tina Paul, Bruno Peinado, Marie Staggat, Karlheinz Stockhausen, Gisèle Vienne und Sasha Waltz.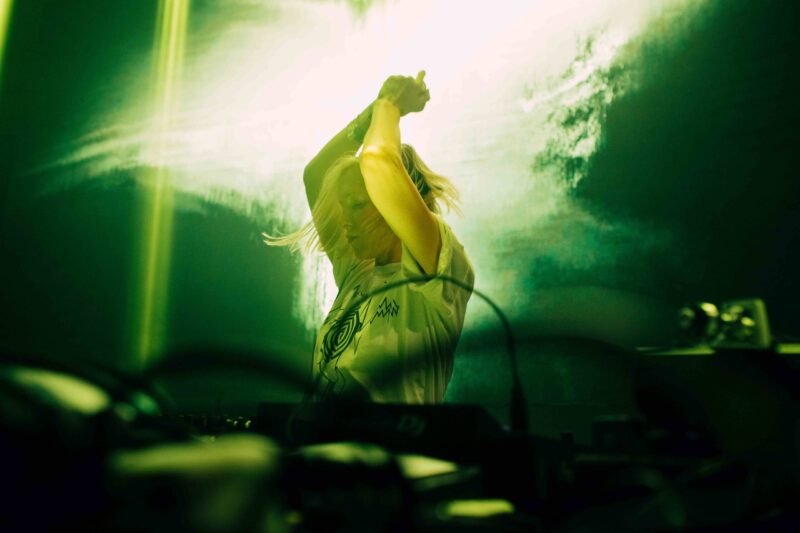 An exhibition conceived by Musée de la Musique – Philharmonie de Paris, produced and adapted in collaboration with Kunstpalast. The Düsseldorf show was conceived in close cooperation with Ralf Hütter.

Curators of the show are Alain Bieber, Artistic Director of NRW-Forum, and Jean-Yves Leloup, Musée de la musique – Philharmonie de Paris.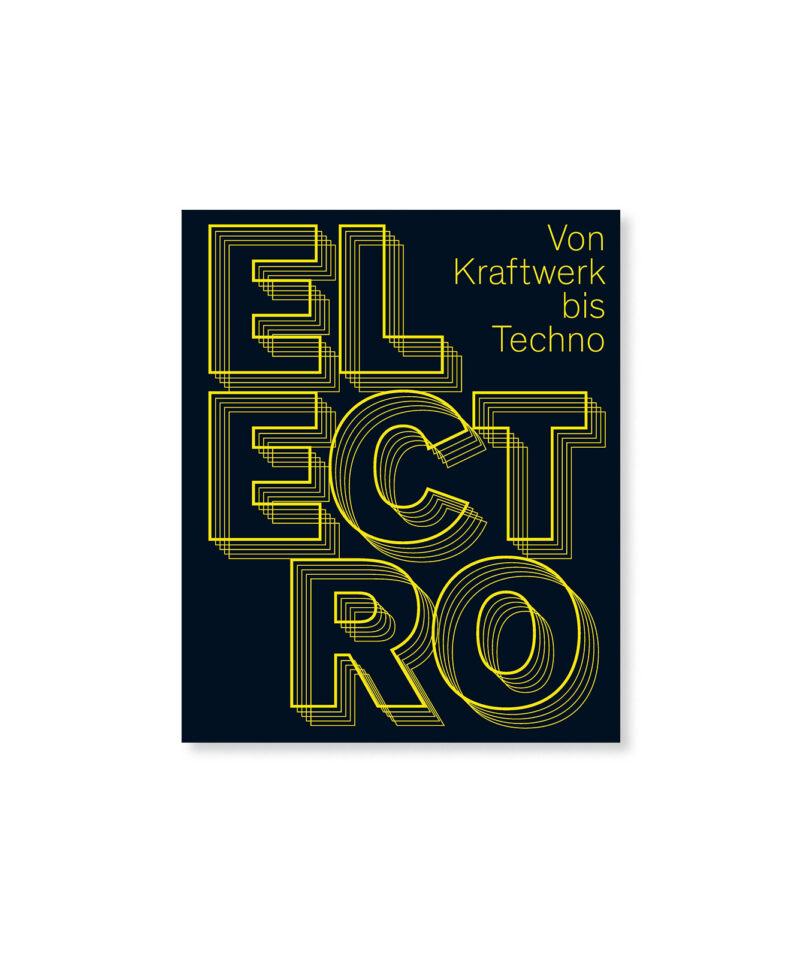 Catalogue

The exhibition is accompanied by an approximately 100-page german catalogue with numerous illustrations, a foreword by Felix Krämer, and texts by Alain Bieber, Louis Chude-Sokei, Laurent Garnier, Jean-Yves Leloup, Johann Merrich, and Anna Schürmer.

The catalogue is not available in bookstores.

€ 24.80 in our shop.

Multimedia Installation "Trans Europa Express"
Multimediainstallation "Trans Europa Express" zur Ausstellung "Electro. Von Kraftwerk bis Techno"
Laurent Garnier Playlist
Immerse yourself in the sounds of the French electro scene, British house and rave parties and Detroit techno. The music mixes were created by French music producer and DJ Laurent Garnier and you will encounter them again in our exhibition.