Kunst ohne Grenzen
Darstellende Künste aus Taiwan
Gastveranstaltung
Tickets
Alle Informationen finden Sie weiter unten
Date
Sat 19 Aug 2023, 19:00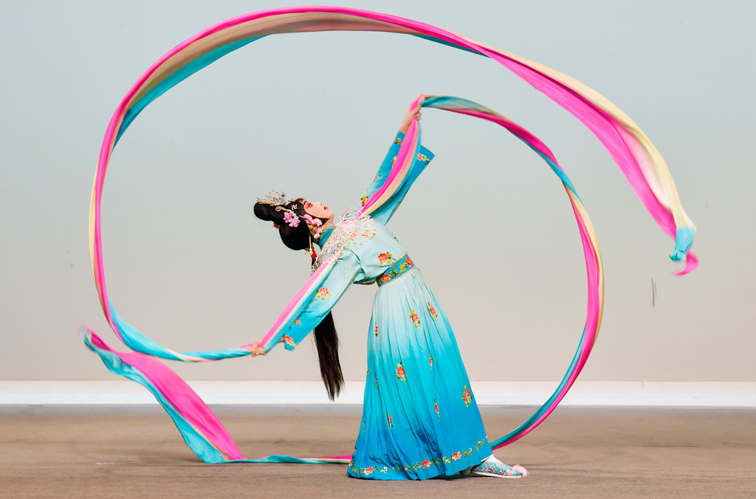 劇藝‧無限 / Kunst ohne Grenzen / Art without Borders

18:30 Uhr: Einlass in den Saal / doors open
18:50 Uhr: Informationen über Tourismus und Kunst in Taiwan / information on tourism and art in Taiwan
19:00 Uhr: Beginn der Aufführung / performances start

Das Publikum erwartet fernöstliche volkstümliche Künste, darunter hochspannende Kampfszenen aus der Peking-Oper, Akrobatik, Flaggentänze und vieles mehr.

The show presents ethnic arts from East Asia, such as thrilling fight scenes from the Peking Opera, acrobatics, flag dances and much more.

Veranstalter / promoter: Knoten der Kultur
Tickets:
Tickets zu 30 € für Plätze im hinteren Bereich des Parketts, Reihe 25-29, sind ab 01.05.2023 an vielen Vorverkaufsstellen oder (gegen Aufpreis) im Webshop erhältlich.

Bei Interesse an VIP-Plätzen in den vorderen Reihen (200€ pro Ticket), Sponsorenplätzen in der Zone B im Parkett (100€) oder Plätzen in der Zone C im Parkett (50€), kontaktieren Sie bitte den Veranstalter, den taiwanischen gemeinnützigen Verein \"Knoten der Kultur\": info@knoten-der-kultur.de. Diese Tickets im Parkett, Reihe 1 bis 24, sind bereits beim Veranstalter erhältlich.

Tickets at 30 € in the back rows of the stalls, rows 25-29 are available from 1 May 2023 from many box offices or (at a surcharge) online.

If you are interested in VIP tickets in the front rows (at 200 € each), or sponsoring seats in zone B (100 € each), or seats in zone C (50 € each), please contact the promoter by email to info@knoten-der-kultur.de. These tickets, stalls seats 1 to 24, are already available from the promoter.