Glass Collection
Here, the history of the artistic use of glass is told, from ancient Egyptian ear jewellery to the pictorial works of contemporary artists. A specialist collection rivalled by few in the world, it is part of the multifaceted collection of the Kunstpalast.
 
Please note that the Glass Collection is currently not accessible to visitors due to renovation work.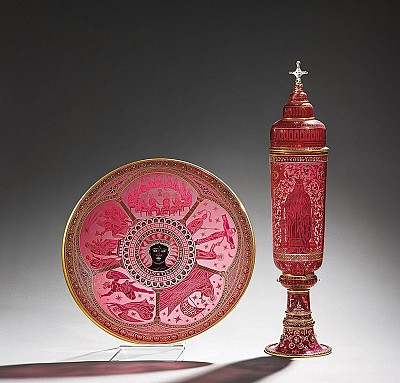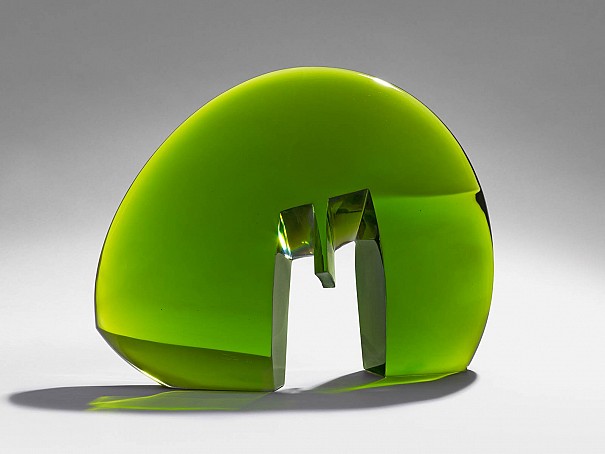 When the first glassmakers fused sand and ash, the result must have seemed like a miracle. They had succeeded in imitating radiantly colourful gems using simple raw materials. Since then nearly 4,000 years have passed, and to this day glass has remained a fascinating material in the realms of both high technology and art.

A particular strength of the Glass Collection lies in its comprehensiveness, which provides an almost complete overview of the history of glass art from Antiquity to the present. Many of the pinnacles in the development of glass art are represented by unique principal works held here. Further, a number of areas have become a focus: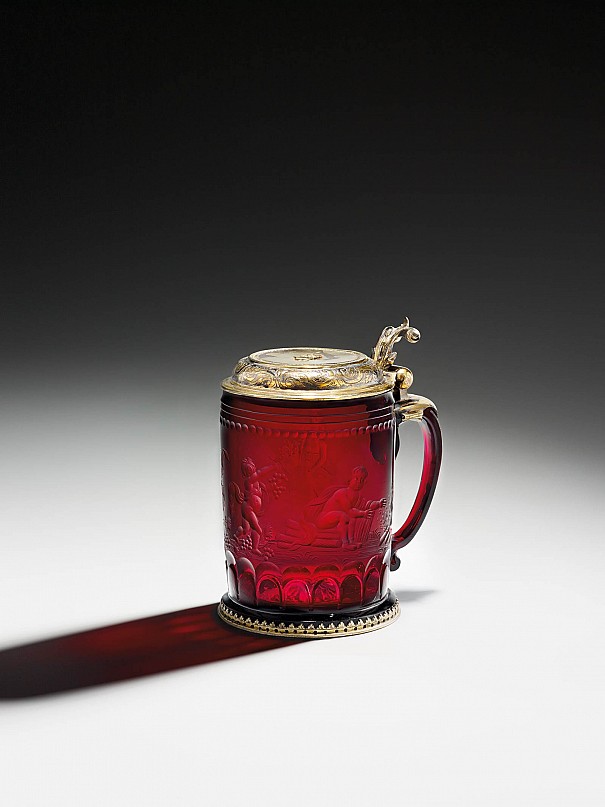 Antiquity: Glass from the Roman period, approximately from 50 to 450 AD, predominantly from workshops in the Middle East
Islam: the Middle East from the 6th century until approx. 1400
Middle Ages: one of the finest collections world-wide of utility and luxury glass from 500 to 1500
1500-1880: masterpieces of European glass art from the Venetian Renaissance, cut glass from the Baroque period through to Biedermeier and Revivalism
Art Nouveau: Works of French Art Nouveau, approx. 1885-1904, are a particular focus of the Glass Collection
1920–1960: the ascent of art glass-making from the 1920s onwards in Murano, the Netherlands and Scandinavia
Glass design: documentation of European glass design after the Second World War
Studio glass since 1962 and contemporary art: untrammelled artistic approaches to glass, documented by a very comprehensive stock of approx. 600 works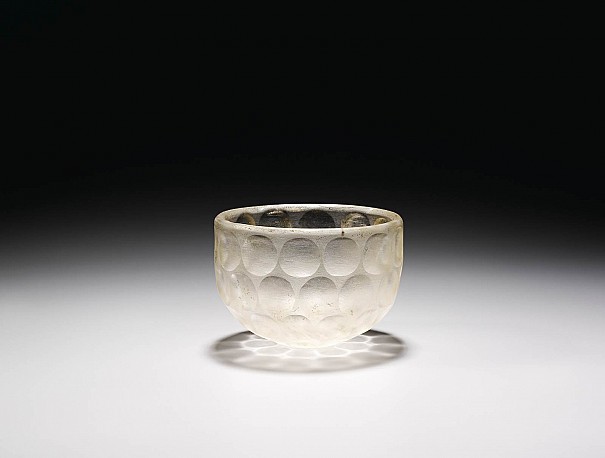 An estimated 400 individuals and institutions have bestowed gifts of glass to the Glass Collection since its inception. Thus, the quality of the collection is indebted to a considerable extent to the private commitment of our patrons. First and foremost, it draws from the collection of the Düsseldorf architect Helmut Hentrich (1905–2001), comprising some 3,000 objects with particular emphasis on Art Nouveau glasses. Assuring the museum's world renown in this field once and for all was the addition of the collection of Art Nouveau glass of the Heidelberg entrepreneur Gerda Koepff (1919-2006). More recently, the collection of the Hamburg pharmacist Frauke Thole has placed an additional focus on the oeuvre of the Czech sculptor Jan Fišar (1933–2010).