Rhino Palace
Our five children's rooms – designed by Christoph Niemann

There is also plenty for children to discover in the museum's new collection tour.
The artist and illustrator Christoph Niemann has developed five special rooms exclusively for the Kunstpalast called "Rhino Palast", in which children can go on a discovery tour, test the limits of their perception and playfully conquer the museum for themselves.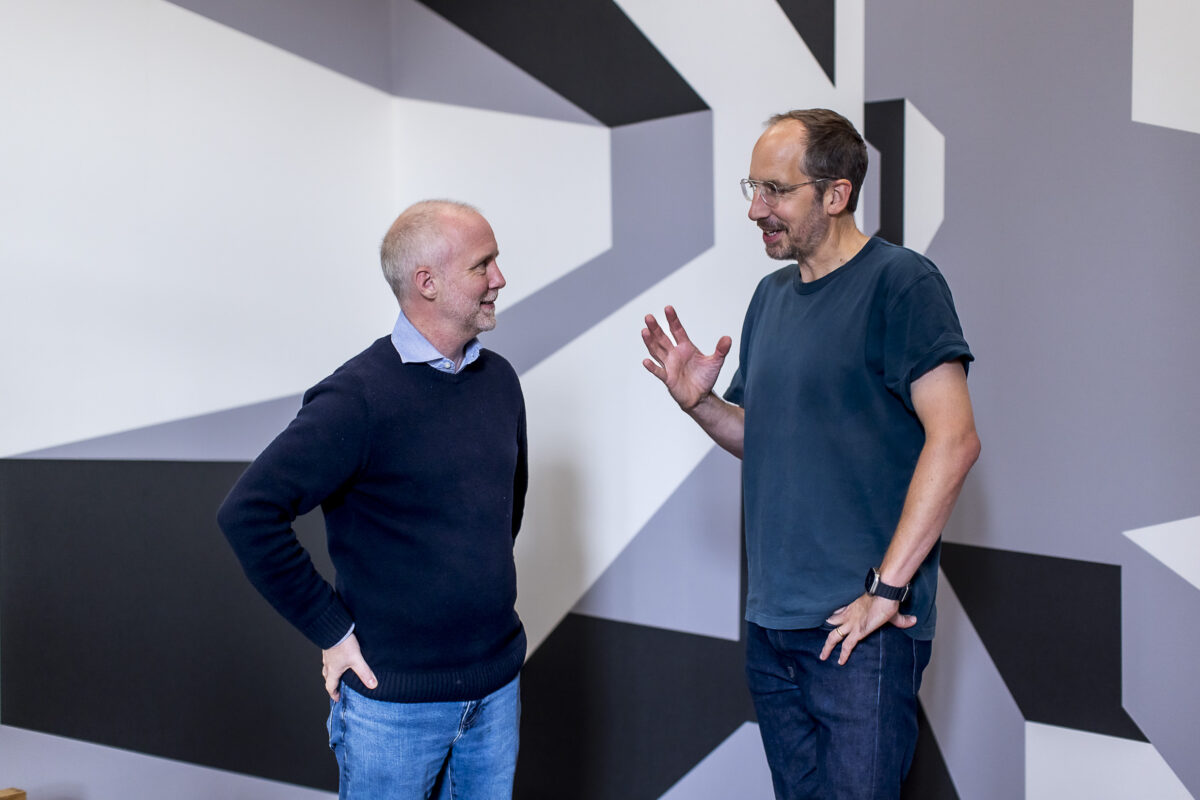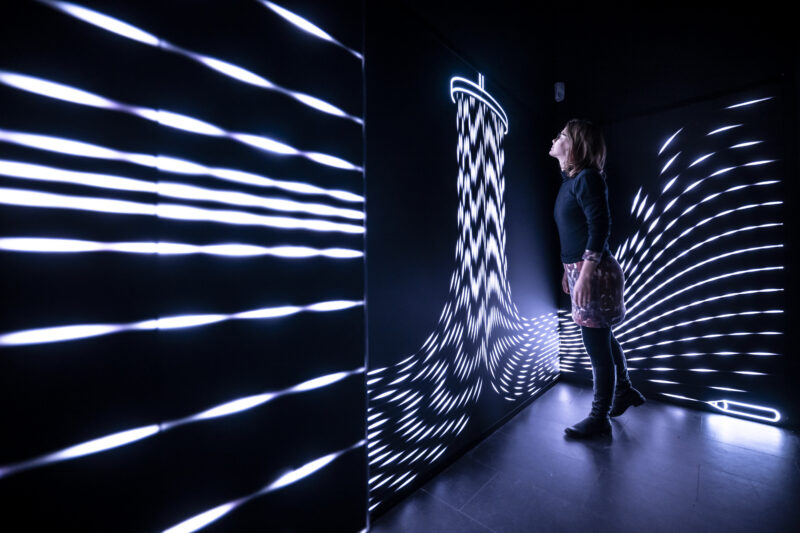 Behind small doors with low handles, a very special museum world awaits children in the Kunstpalast collection: pens that take on a life of their own, a fountain pen that paints stairs or a tunnel of flowing points of light at the end of which something unexpected is hidden.

Christoph Niemann has designed various optical illusions in a fun, creative and surprising way for children of all ages and the adults accompanying them. Graphic elements, projections and light are used to create a play with perspectives, proportions and movement.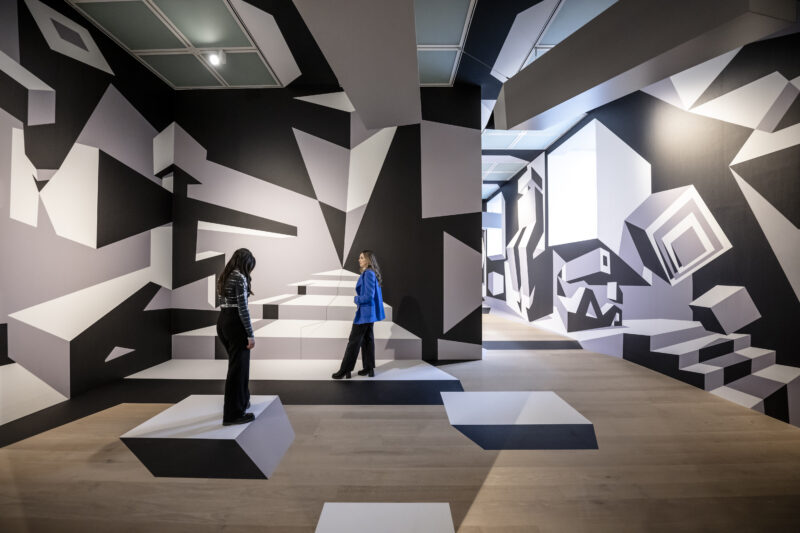 The Kunstpalast is the first art museum to integrate children's rooms directly into its collection tour and sees the "Rhino Palast" as an invitation to families to visit the museum together.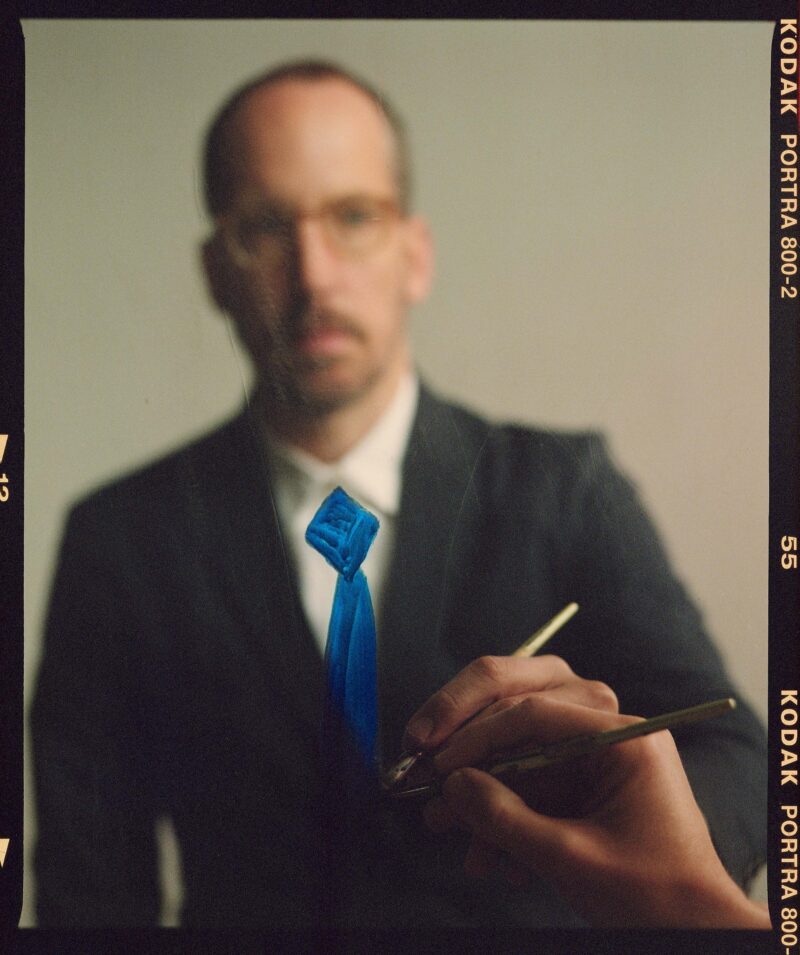 about the artist
Christoph Niemann (*1970) is an artist, author and illustrator.
His work regularly appears on the covers of Zeit Magazin, The New Yorker, National Geographic and The New York Times. Niemann's works play with the themes of abstraction and interactivity. They have been shown in many museum exhibitions worldwide, including Museum für Kunst und Gewerbe (Hamburg), Museum of Contemporary Art (Bucharest), Cartoonmuseum (Basel), Galerie d'Italia (Vicenza), Literaturhaus (Munich).